We are freight forwarders and Customs brokers based in Hamilton providing freight forwarding and supply chain services for our valued clients. Collectively the team has over 60 years industry experience and we are committed to providing our clients with a premium level of service. We are locally owned and operated and are proudly independent working with numerous providers allowing us to secure the best solutions for our clients freight movements.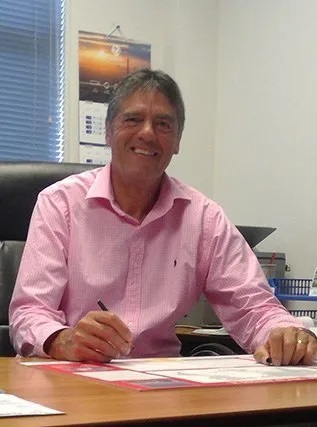 STEVE OLDRIDGE
Steve started out in the transport industry as regional manager for Ansett air freight. After Ansett he took up a freight forwarding role with BAX Global looking after the Waikato BOP regions. Steve decided to go out on his own and in 2004 set up ALIGNZ International Ltd. Steve & his team successfully grew the business until 2017 when he joined forces with Andrew Greene (Previously C & F Solutions.) By combining their talents and experience, Steve and Andrew have positioned themselves in the marketplace as a competitive and reliable option in the freight forwarding Industry.
In his spare time Steve is a passionate road and mountain Cyclist and can also be found kyaking or surfing on the East Coast.(Mainly in the warmer weather).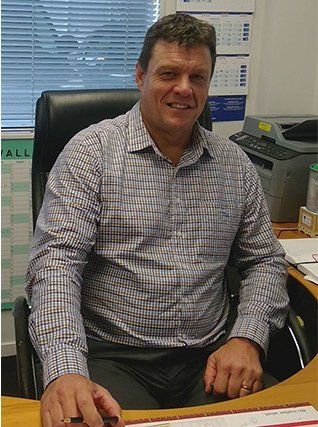 ANDREW GREENE
Andrew's passion is service and his hands on approach will ensure you receive the best of attention at all times Andrew is a licensed Customs Broker. He spent 6 ½ years as a Customs Officer and his understanding of the Customs formalities is a key asset to the business. After 20 years in the industry working with multinational forwarders, Andrew formed Customs & Freight Solutions (CFS) which operated successfully for 7 years. In April 2017, CFS joined forces with Steve Oldridge from Alignz International to form Quantum Logistics. Andrew and Steve share similar values and philosophies on doing business, with an emphasis on honesty and integrity, and value the importance of providing a premium service to their clients. Andrew is married with two teenage girls and when he gets a break from his fatherly duties, he enjoys some time on the golf course "unwinding".